Shotokan Karate-Do International U.S. Federation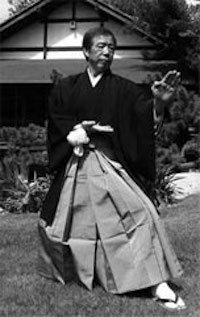 Karate is what has given me hope throughout my life. It is the teacher that has guided me to where I am now.
Still, I sometimes have dreams about being assailed by someone. This tells me that there is still a part of me that has an attachment to life, and that I have a way to go yet. The more I know, the more I climb, yet the mountain just gets higher.
The more I try, the more I focus, the depth is limitless. There is no end in sight. That is karate, my life.
Soke Kanazawa, Hirokazu
HIROKAZU KANAZAWA SOKE (1931~ ) THE 12TH 金 澤 弘 和 KARATEDO MEIJIN
Anouncment:
– If you have an article that want us to publish in our Article page, please send us in PDF format, after review by the board, if appropriate, we will post with your name as the author.
New Technical Article on the Article Page, is written by one of our instructors.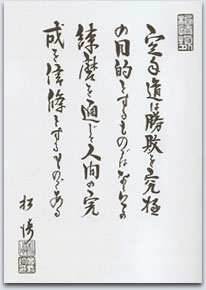 The ultimate aim of karate lies not in victory or defeat but in the perfection of the character of its participants.