Shotokan Karate-Do International U.S. Federation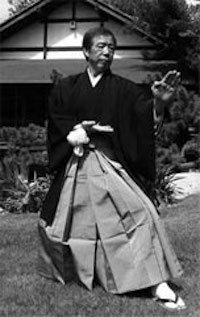 Karate is what has given me hope throughout my life. It is the teacher that has guided me to where I am now.
Still, I sometimes have dreams about being assailed by someone. This tells me that there is still a part of me that has an attachment to life, and that I have a way to go yet. The more I know, the more I climb, yet the mountain just gets higher.
The more I try, the more I focus, the depth is limitless. There is no end in sight. That is karate, my life.
Soke Kanazawa, Hirokazu
HIROKAZU KANAZAWA SOKE (1931~ ) THE 12TH 金 澤 弘 和 KARATEDO MEIJIN
SEMINARS:
Yearly Summer tour:
We are pleased to announce and welcome back:
Kancho Nobuaki KANAZAWA, 8th Dan. 
6 times JKF Kumite champion,
Houston, Tx         Saturday June 17 and Sunday June 18
San Rafael, Ca      Thursday June 22
Pinole, Ca              Fraiday June 23
Fresno, Ca            Saturday June 24
San Jose, Ca         Sunday   June 25
Please check the event page for complete informations.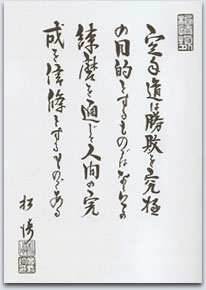 The ultimate aim of karate lies not in victory or defeat but in the perfection of the character of its participants.