Shotokan Karate-Do International U.S. Federation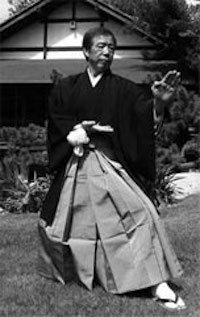 Karate is what has given me hope throughout my life. It is the teacher that has guided me to where I am now.Still, I sometimes have dreams about being assailed by someone. This tells me that there is still a part of me that has an attachment to life, and that I have a way to go yet. The more I know, the more I climb, yet the mountain just gets higher.
The more I try, the more I focus, the depth is limitless. There is no end in sight. That is karate, my life.
Soke Kanazawa, Hirokazu
HIROKAZU KANAZAWA SOKE (1931~ ) THE 12TH 金 澤 弘 和 KARATEDO MEIJIN
SEMINARS:
International seminar in Tokyo, Japan
March 30th(Friday)-April1st(Sunday) 2018
http://www.skifworld.com
http://www.skifworld.com/viewpage.php?memid=226.php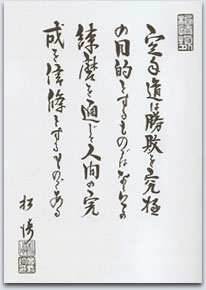 The ultimate aim of karate lies not in victory or defeat but in the perfection of the character of its participants.